How To Speak Caribbean, Part 2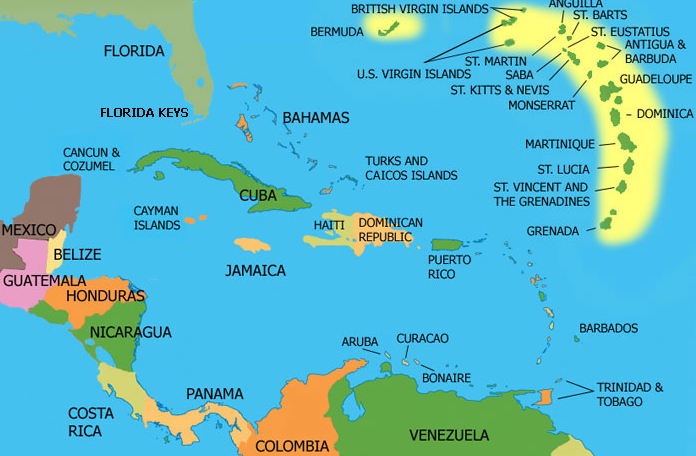 Following on from THIS previous post, here are some other Caribbean names that are commonly mispronounced. Read and learn, Jetsetters!
Carib
When in the Caribbean, it's only polite to drink as the locals do – which in many destinations, means knocking back a Carib beer. But before you belly up to the bar, make sure you get the name right. The regional brew is pronounced CA-rib, not Ca-RIB. And NEVER Caribe!
Once and for all: The name of the island blessed with 365 beaches is pronounced An-TEE-ga, not An-TEE-GWAH. (Yes, I know the latter is the proper Spanish pronunciation but Antiguans use the former, so there!)
Although I often overhear people referring to it as Dom-IN-icka, the name of the lush oasis known as the Nature Island is Dom-in-EEK-a (not to be confused with the much larger Dominican Republic).
Gran-AH-da is a city and province in Spain. Gren-AY-da is a 133-square-mile territory that's famous for its spices, and produces about 20 percent of the world's supply of nutmeg.
All images courtesy of the respective destinations/brands