My 2013 Travel Resolutions
Instead of resolving to exercise more, lose weight or quit smoking in 2013, why not make some travo-lutions instead? Here are some of the places I'm vowing to see over the next 12 months.
Barbuda
Antigua's sleepy little sister scores big points with me. The reason: Low Bay, where 17 continuous miles of ivory sand are at the disposal of guests staying at the 62-square-mile island's only resort, Lighthouse Bay. It'll be just me, a few frigate birds and a frosty Wadadli. Bliss.
Dominica
I'm not a nature girl. I like my hotels plush and my air-conditioning on full-blast, and you'll never find me in Birkenstocks. Yet I'm curious about the emerald gem they call the Nature Island. It just might have something to do with two  eco resorts there that have piqued my interest: Jungle Bay, where I can see myself sipping a glass of red wine on the veranda of a hardwood cottage  on stilts. And Secret Bay, where they've spared no expense bringing luxurious villas and five-star service to the forest. That's the kind of eco experience I can get behind.
Switzerland
I blame Wham! Ever since I saw the  video for their 1984 hit Last Christmas (which I'm not even sure was shot in Switzerland) I've wanted to grab my sweetie and retreat to an alpine destination where we'll stay in a log cabin, play in the snow and snuggle up in front of a roaring fire.
Tokyo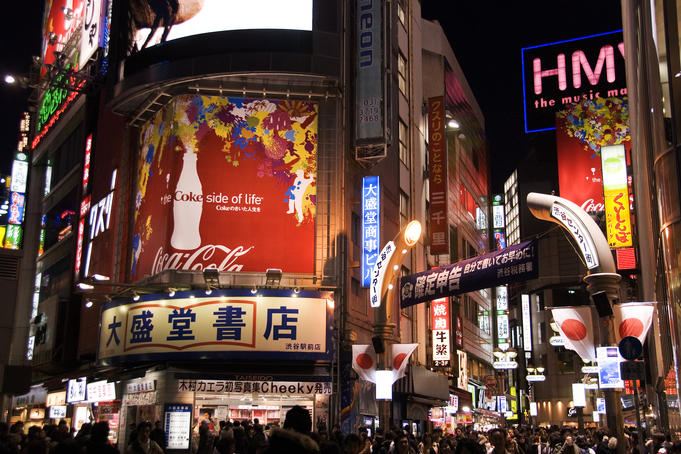 I can't think of anywhere more different to the places I've already been than Tokyo. Gazillions of people (most not much taller than I am), city lights, exotic (to me) food, shopping galore, and a language I don't have a hope in hell of understanding. It'll all be foreign with a capital F. Bring it on!
India
My sub-continental lust began at the movies, specifically Monsoon Wedding, and Deepa Mehta's trilogy Fire, Earth and Water. (If you haven't seen any of these films,  Netflix 'em now!) I'm enchanted by the Indian color sensibility (any country where they routinely combine yellow, pink and orange is my kinda place) and the food (roti, curry, raita …. yum!). Factor in my insatiable lust for sari fabric, nose rings and armfuls of bangles and it's a wonder that it's taken me so long to get there.
Where do you want to go next year?